Welcome to the inaugural Abrahamic House. We, the fellows, are excited to share our gatherings, events, and reflections with you.
Upcoming Events
Film Screening: Seva
August 2nd, 2pm PST
Join the Abrahamic House for a screening of Seva, a film by Rippin Sindher that explores the idea of selfless service from the Sikh perspective. We will be viewing the film and hosting a discussion with Rippin and others involved in the film.
---
A Center In A Table
Date & Time TBD
This virtual dinner party is part of an ongoing performance-video series by LA based artist Amanda Maciel Antunes that brings together a group of people who may or may not know each other in the sharing of our collective memories and relationships with food and one another.
---
Art Workshop
Tentative: August 25th, 5pm PST
It's an art party! Join us for an exploration of what community means through this visual art workshop lead by professional art educator and art therapist ArtSavvy. This will be a time to take a break, reflect, and express yourself creatively. No prior art experience necessary.

---
Makam Shekhina: An Immersion in Hebrew & Arabic Chant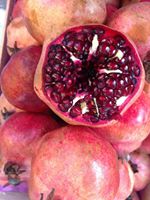 August 27th, 4pm PST
Join Makam Shekhina, a multreligious community of Hebrew Priestesses and Sufi Dervishes, for an immersion into Hebrew and Arabic chant. We'll pray and play together in realms of counter-oppressive devotion. All are welcome! Led by Taya Mâ Shere, Aliya Choudhery, and Sukina Pilgrim.
Multi-Faith Holiday Guide
From Passover to Easter and Ramadan to Ridvan, the first month of multi-faith observance in the Abrahamic House was primed to be potent.

And yet, here we are in the midst of a global pandemic. Instead of being able to welcome guests into our home to share the best of the traditions we love, we find ourselves separated from our communities, deprived of everyday pleasures, left to do little more than tend our garden in the faith that new life will yet bloom.

Therefore, the Fellows of the Abrahamic House have created this resource–an e-zine, if you will–to share the history, significance, and practices of the religious observances we'd hoped to commemorate together with you.
We hope through these writings you'll be inspired to learn more about a new tradition and maybe even something new about your own.
The Fellows' Blog